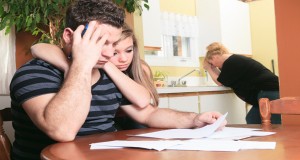 Consumers Union Launches Online Tool to Help Consumers Find Resources in their State
WASHINGTON, D.C. – Nearly one third of privately insured Americans received a surprise medical bill where their health plan paid less than expected in the past two years, according to a new national survey of 2,200 adult U.S. residents by the Consumer Reports National Research Center. Among those respondents, nearly one out of four got a bill from a doctor they did not expect to get a bill from. Survey findings also suggest that consumers overall seem largely confused when it comes to their rights to fight surprise bills.
The survey findings shine a light on some of the loopholes in the health insurance system that perpetuate medical bill shock and put consumers in the middle of a reimbursement battle between their insurance providers and out-of-network doctors, in what is referred to as 'balance billing'. Only 28 percent of privately insured Americans with billing issues were satisfied with how the issue was resolved. More than half (53 percent) of those with surprise medical bills reported that the issue was either not resolved as they liked or not resolved at all, with a majority of this group (57 percent) paying the bill in full.
"For years we have heard horror stories from consumers hit with surprise medical bills following routine and emergency procedures. Even if you go to a hospital in your network, the unfortunate truth is that there is no guarantee that all your treatment — whether it's the radiologist, anesthesiologist or lab work — will be treated as in-network, leaving patients owing thousands of dollars they never anticipated," said DeAnn Friedholm, Director of Health Reform for Consumers Union, the policy and advocacy arm of Consumer Reports. "Avoiding these types of charges can be difficult enough for a planned procedure, let alone in an emergency treatment situation. That's why Consumers Union is pushing for state laws that will help consumers resolve and avoid surprise medical bills."
Consumers Union is currently supporting legislation in several states, including California and Texas, which would strengthen protections against surprise medical bills. The group was also a strong proponent of a New York law which went into effect April 1 banning balance billing in emergency medical situations.
Friedholm said, "Opponents of legislation to strengthen consumer protections against surprise medical bills often say this isn't a big problem for consumers and point to a lack of complaints at state insurance departments. This survey clearly shows that consumers want to complain about bills, but don't know who to contact or even if they should be complaining."
Nearly three-quarters of survey respondents were unsure if they had the right in their state to appeal to the state or an independent medical expert if their health plan refused coverage for medical services they think they need, and most consumers (87 percent) did not know which agency or department in their state government is tasked with handling complaints about health insurance.
Consumers Union is also launching a new online tool to help victims of surprise medical bills find the right resources for assistance in their state. Consumers can go to ConsumersUnion.org/insurance-complaint-tool for state-specific assistance, resources and information.
To learn more about surprise medical bills, join Consumers Union and other advocacy groups nationwide for a Twitter chat on Thursday, May 7th at 10am PST/12pm CST/1pm EST to talk about why consumers are getting surprise medical bills, and what advocates – and consumers themselves – can do about it. Follow and participate in the chat with the hashtag #SurpriseMedBills.
Methodology
In March 2015, the Consumer Reports National Research Center conducted a nationally representative online survey to assess the experience of consumers with private health insurance. GfK Group administered the survey to a nationally representative sample of 2,202 privately insured adult U.S. residents. The data were statistically weighted so that respondents in the survey are demographically and geographically representative of the U.S. population. This online survey was fielded by GfK from March 5 – March 16, 2015. The margin of error is +/- 2.3 percentage points at the 95% confidence level. The full survey report is available at http://consumersunion.org/research/surprise-bills-survey/.
****
Consumers Union is the public policy and advocacy division of Consumer Reports. Consumers Union works for health reform, food and product safety, financial reform, and other consumer issues in Washington, D.C., the states, and in the marketplace. Consumer Reports is the world's largest independent product-testing organization. Using its more than 50 labs, auto test center, and survey research center, the nonprofit rates thousands of products and services annually. Founded in 1936, Consumer Reports has over 8 million subscribers to its magazine, website, and other publications.