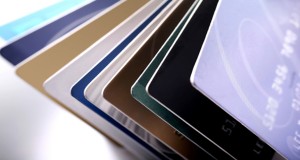 July 30, 2013
Consumer Reports Rates Prepaid Cards For Value, Convenience, Safety & Disclosure of Fees
Many Cards Have Dropped Fees & Offer Convenient Features But Fee Disclosure Is Still Poor and Consumers Lack Important Legal Safeguards Compared to Debit Cards
YONKERS, NY – For the first time ever, Consumer Reports has ranked the best and worst prepaid cards based on value, convenience, safety, and how well fees are disclosed to consumers.  The Consumer Reports investigation found that prepaid card fees have dropped and that many cards offer some of the same features that come with bank accounts.  But fee information is often hard to find and prepaid cards still lack the same safeguards guaranteed by law that consumers get with traditional debit cards.
Prepaid cards represent the fastest growing segment of the payments industry and can be used to pay bills, make purchases, or withdraw cash from ATMs.  During 2012, prepaid cards were used 1.6 billion times for $77 billion worth of transactions.  Prepaid cards look like traditional debit cards with payment logos such as Visa, American Express, or MasterCard on the front of the card.
Last year, the Consumer Financial Protection Bureau (CFPB) announced that it was beginning to consider new rules to protect consumers who rely on prepaid cards.  Consumers Union, the policy and advocacy arm of Consumer Reports, has urged the CFPB to limit unfair prepaid card practices, improve fee disclosure, and require card issuers to abide by the same mandatory legal protections that cover debit cards linked to bank accounts.
"Not all prepaid cards are created equal," said Michelle Jun, senior attorney with Consumers Union.  "The good news is that prepaid card fees have come down and a number of cards offer many of the same features you get with a bank account.  But consumers can still end up paying more than they bargain for because fees are often poorly disclosed and can pile up quickly."
Consumer Reports reviewed 26 different prepaid cards and evaluated them based on four different factors:  value (how much they cost to use); convenience (availability of in-network ATMs, bill pay features, and how widely the card network brand is accepted); safety (whether funds are protected with FDIC deposit insurance); and how well fees are disclosed.
The best cards reviewed by Consumer Reports scored well in each of these categories.  These cards have fewer fees and make it easier for consumers to avoid them; carry FDIC insurance for each cardholder; offer features comparable to traditional checking accounts; and do a better job of disclosing fees.  The top five cards reviewed by Consumer Reports are the Bluebird card with direct deposit, H&R Block Emerald Card, Green Dot Bank Issued Prepaid card, Approved card with direct deposit, and the Approved Card without direct deposit.
The worst prepaid cards reviewed by Consumer Reports came up short in at least one, and usually multiple categories.  All of the worst cards have high, unavoidable fees, including activation and monthly fees.  Moreover, consumers are likely to have a difficult time finding and understanding those fees.   Among the cards that scored the worst were the Account Now Prepaid Gold Visa (Meta Bank), The REACH Card from Tom Joyner, Redpack Mi Promesa Prepaid MasterCard, and the American Express for Target prepaid card.
Other findings of the Consumer Reports investigation include:
Prepaid cards offered by some of the big banks are not necessarily cheaper than other prepaid cards and may be less attractive to consumers because they don't provide the option of making both electronic payments and payment by paper check.
A number of prepaid card issuers offer convenient features such as the ability to make payments electronically or by paper check, manage accounts with tools like text message alerts, and mobile remote deposit capture, which enables consumers to load money onto their card by taking a photo of a check.  However, some prepaid cards fail to provide clear explanations of how to use these features and the fees that may be charged for them.
While all 26 prepaid cards reviewed claim to offer some form of protection for consumers whose funds may be lost due to fraud or merchant mistakes, these policies are often vaguely defined.  Card issuers provide these protections voluntarily and can revoke them at any time.  By contrast, traditional debit cards linked to checking accounts are covered by mandatory legal protections that limit the funds that consumers may lose in these cases.
Fee information is often hard to find and difficult to understand.  This problem is compounded by the lack of consistency with fee names and descriptions from card to card, which makes it hard for consumers to compare fees and costs.
"It's time for consumer protections to catch up with this fast growing new way to pay," said Christina Tetreault, staff attorney for Consumers Union.  "The CFPB should rein in abusive prepaid card practices and require clear disclosure of all fees.   Prepaid cards should come with guaranteed federal safeguards that protect consumers from losing their money because of fraud or merchant mistakes."
If you are considering a prepaid card, Consumer Reports recommends that you do your best to figure out what fees will be charged and to think about how you plan on using the card.  Make sure the card has all of the features you need and is offered at a cost that fits your budget.  Avoid using prepaid cards to buy gas at the pump or to pay for hotels or rental cards because these kinds of transactions can trigger extra holds on your prepaid card funds.  Finally, consider using a regular checking account if you can since it will come with a traditional debit card and stronger legal safeguards to protect you from losing your money from fraud or merchant mistakes.  For more detailed advice, see Consumer Tips For using Prepaid Cards.
###
Contact:  Michael McCauley, mmccauley@consumer.org; 415-902-9537 (cell) or Matt Fields, mfields@consumer.org or 914-378-2454