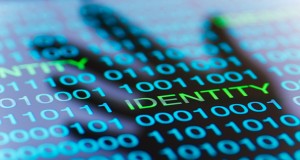 Monday, June 17, 2019
YONKERS, N.Y. and WASHINGTON, D.C. — Consumer Reports, the nonprofit consumer advocacy organization, today praised the New York State Legislature's approval of the SHIELD Act to help stop data breaches and identity theft.
CR endorses the SHIELD Act, also known as the Stop Hacks and Improve Electronic Data Security Act. The bill updates New York's laws for breach notification requirements and consumer data protection obligations, and it broadens the state Attorney General's oversight of data breaches. CR testified before the state legislature to encourage lawmakers to pass it.
With today's final approval by the state Assembly and Senate in Albany, the bill will head to the governor's office for consideration.
Justin Brookman, Director of Consumer Privacy and Technology Policy for Consumer Reports, said, "The SHIELD Act will put strong safeguards in place to help curb data breaches and identity theft.  This is a big win in the fight to improve data security for the people of New York, and it helps build momentum for reforms nationwide.   Consumer Reports commends the New York State legislature for passing the SHIELD Act, and we thank the Attorney General's office for its work on the bill. In the absence of comprehensive data security protections on the federal level, New York State has taken the initiative to help consumers. These protections are long overdue. We urge the governor to sign the measure, so that New York consumers have enhanced protections against data breaches and identity theft."
Consumer Reports recently announced the launch of a new Digital Lab to test and rate products for data security and privacy, as well as inform its advocacy for reforms to prevent data breaches and other security and privacy concerns.  CR is headquartered in Yonkers, N.Y., and works with consumers across the country to improve the U.S. marketplace.
***
Contact: David Butler, dbutler@consumer.org
Consumer Reports is an independent, nonprofit membership organization that works side by side with consumers to create a fairer, safer, and healthier world. For more than 80 years, CR has provided evidence-based product testing and ratings, rigorous research, hard-hitting investigative journalism, public education, and steadfast policy action on behalf of consumers' interests. Unconstrained by advertising or other commercial influences, CR has exposed landmark public health and safety issues and strives to be a catalyst for pro-consumer changes in the marketplace. From championing responsible auto safety standards, to winning food and water protections, to enhancing healthcare quality, to fighting back against predatory lenders in the financial markets, Consumer Reports has always been on the front lines, raising the voices of consumers.