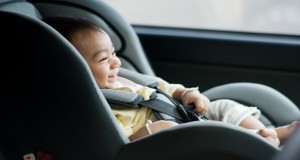 Tuesday, December 8, 2015
Washington, D.C. — The National Highway Traffic Safety Administration today unveiled a plan to update the testing and standards of its Five-Star Safety Ratings for new vehicles.
Consumer Reports praised NHTSA's planned upgrades for the ratings, which include adding the assessment of crash-avoidance technologies into the ratings.
Jake Fisher, director of auto testing for Consumer Reports, said, "This is a big step forward to make these ratings as useful and relevant as possible to consumers shopping for a new vehicle.  For the first time, NHTSA is fully incorporating crash-avoidance technology into the ratings.  That means you'll know not only how well the vehicle protects you in a crash, but also how well it helps you avoid a crash before it happens.  The upgrades will make a critical difference in improving the marketplace and making cars that much safer."
William Wallace, policy analyst for Consumers Union, the advocacy arm of Consumer Reports, said, "These updates will create a powerful incentive for automakers to make the latest life-saving technologies available on more vehicles more quickly, and that's great news for consumers.  We applaud NHTSA for today's announcement and look forward to working with the agency to help put this plan into action as soon as possible."
More details about NHTSA's plan are available here.
NHTSA said it will collect public comments about the plan for the next 60 days.  It said it intends to issue a final decision notice on the planned changes by the end of 2016. The agency said consumers should expect to begin seeing ratings under the new system by Model Year 2019 vehicles.
NTHSA performs crash tests on new vehicles every year and currently rates them on how well they protect occupants in frontal, side and rollover crashes, the agency noted.  Results from the tests are compiled into a rating of 1 to 5 stars, with more stars indicating a safer car.
***
Contact: David Butler, 202-462-6262, dbutler@consumer.org