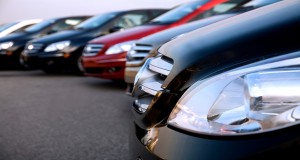 Thursday, June 13, 2013
Consumer Reports Hosts Forum on Fuel Economy, Latest Advances in Fuel-Efficient Cars and Trucks 
NHTSA Administrator, EPA Region 2 Administrator, auto and energy experts discuss fuel innovations for today and the future 
New fuel-efficient vehicles from domestic and foreign automakers showcased
YONKERS, N.Y. – Consumer Reports today is hosting a special forum on fuel economy and the latest trends in fuel-efficient cars and trucks.
Jim Guest, President and CEO of Consumer Reports, said, "It's clear to us that Americans don't have to sacrifice affordability, comfort, or even the 'wow' factor when they're shopping for gas-sipping cars.  Fuel-efficient cars are better today than they have ever been, and the future is even brighter."
Speakers at the forum include National Highway Traffic Safety Administration (NHTSA) Administrator David Strickland and Environmental Protection Agency (EPA) Region 2 Administrator Judith Enck.
A variety of the newest fuel-efficient vehicles from domestic and foreign manufacturers are being demonstrated at the event. A panel of auto and energy experts moderated by Consumer Reports automotive editor Rik Paul will discuss fuel innovations for the vehicles of today and the future, as well as the cost savings that consumers can expect from vehicles that use less – or no — gasoline.
A new Consumer Reports study finds car owners will save thousands of dollars over the lifetime of their new vehicles under the latest fuel economy standards, which will steadily improve gas mileage in new cars and trucks between the 2017 and 2025 model years.
When the cost savings of fewer trips to the gas pump are compared to the modest increases in vehicle costs, consumers are expected to save an average of $4,600 over the lifetime of a vehicle, once the new standards are fully implemented.  Costs of compliance will be modest and the standards will not compromise auto safety, the study finds.
Shannon Baker-Branstetter, policy counsel for Consumers Union, the policy and advocacy division of Consumer Reports, said, "The rapid improvements in technology are making fuel-efficient cars more affordable, and the average fuel economy of new cars is at an all-time high.  In a recent Consumer Reports survey, two-thirds of consumers said the next car they buy will be more fuel efficient than their current model. Based on our findings, we believe the updated fuel standards will spur further innovation and even greater savings at the pump."
To read the new report and watch the forum, visit consumersunion.org/fuel
***
Media Contacts: David Butler, dbutler@consumer.org, 202-579-7935, or Kara Kelber, kkelber@consumer.org, (240) 401-7109