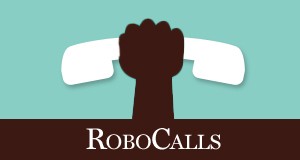 Thursday, June 20, 2019
WASHINGTON, D.C. — Consumer Reports today praised the introduction of a bipartisan bill in the U.S. House of Representatives to curb abusive robocalls.
The nonprofit consumer advocacy organization is endorsing the Stopping Bad Robocalls Act, unveiled this morning by House Energy and Commerce Chairman Frank Pallone, Jr. (D-NJ) and Ranking Member Greg Walden (R-OR).
Maureen Mahoney, policy analyst for Consumer Reports, said, "Robocalls are a pervasive, persistent problem, and consumers are desperate for relief from these unsolicited messages. These calls don't just irritate consumers — they interfere with the phone service for which we pay dearly, and they subject people to scams. By one estimate, consumers lost $10.5 billion to phone scams in one single year.
"We commend Chairman Pallone and Ranking Member Walden for introducing the Stopping Bad Robocalls Act, which will help ensure that all consumers have effective protections from deceptively spoofed calls, including calls from scammers. The bill will also help get rid of loopholes in order to stop robocallers from skirting the law. We look forward to working with legislators to ensure that consumers get the protections they deserve," Mahoney said.
Consumer Reports' recent cover story Mad About Robocalls? offers an in-depth investigation into how the robocalls problem has reached an epidemic level in recent years, with recommendations for phone carriers and the government to address the issue.
A recent nationally-representative survey by CR found 70 percent of U.S. consumers have stopped answering their phones if they don't recognize the number or if the caller's number is anonymous.  Sixty-two percent said they let most calls go to voicemail, and 53 percent said they have educated family members about potential threats and scams from robocalls and how to protect themselves.
***
Contact: David Butler, dbutler@consumer.org
Consumer Reports is an independent, nonprofit membership organization that works side by side with consumers to create a fairer, safer, and healthier world. For more than 80 years, CR has provided evidence-based product testing and ratings, rigorous research, hard-hitting investigative journalism, public education, and steadfast policy action on behalf of consumers' interests. Unconstrained by advertising or other commercial influences, CR has exposed landmark public health and safety issues and strives to be a catalyst for pro-consumer changes in the marketplace. From championing responsible auto safety standards, to winning food and water protections, to enhancing healthcare quality, to fighting back against predatory lenders in the financial markets, Consumer Reports has always been on the front lines, raising the voices of consumers.