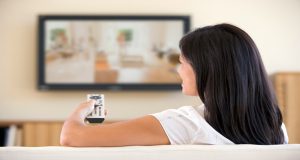 November 14, 2016
Group urges AGs across the country to follow suit to protect consumers
Consumer Reports today applauded the Massachusetts Attorney General's settlement with Comcast over misleading and deceptive advertising. The nation's largest cable company will pay $700,000 in refunds and cancel debts for more than 20,000 Massachusetts customers. The Attorney General alleged that Comcast violated consumer protection laws by using deceptive advertisements to promote its long-term contracts without clearly disclosing the full monthly price and terms of its contracts for cable services, including the possibility of increasing monthly fees at any point during the long-term contracts.
Earlier this year, Consumer Reports launched "What the Fee?!," an organization-wide effort to highlight surprising fees and charges across industries and help consumers fight back — first targeting the proliferation of surprise add-on cable fees just like ones addressed in this settlement.
"Cable customers across the country have been plagued by rising cable fees that too often aren't clearly disclosed when they sign up for these long-term contracts. It's simply unfair for customers to supposedly 'lock-in' a long-term contract, only for cable companies to jack up the price — and then charge customers even more to cancel or downgrade their service if they can't afford it," said Jonathan Schwantes, senior policy counsel for Consumer Reports.
According to the Massachusetts AG, "Comcast failed to adequately disclose fees that typically increased customers' monthly bills by 40 percent above the advertised price. These customers were required to pay early termination fees of up to $240 to cancel long-term contracts, even when they downgraded Comcast services to a more affordable monthly package.
Schwantes added, "We applaud Massachusetts for taking action to protect their constituents from this deceptive marketing. But millions of customers nationwide have been lured-in to contracts by this kind of advertising to find that fees keep getting more expensive. We've heard from more than 100,000 consumers who've had enough of confusing cable fees. We urge states across the country to follow Massachusetts' lead and crack down on the cable industry's abuse of these types of add-on charges."
After asking consumers to share their experiences with add-on fees, Consumer Reports received an overwhelming amount of complaints about the fees imposed by the cable industry. Additional add-on charges, such as "broadcast TV fees" and "regional sports fees," are inflating consumers' cable bills each month, with some of these fees increasing as much as 50 percent per year. The consumer organization has also has endorsed federal legislation (the TRUE Fees Act), sponsored by Rep. Anna Eshoo, that would require service providers to advertise the total price of a service, including all fees, and provide protections for consumers who have been wrongfully charged.
To learn more about the What the Fee?! campaign and share your own experience with fees, visit www.WhatTheFee.com.
PLEASE NOTE: Consumer Reports can connect reporters with consumers who have been hit with a surprise or increasing cable fee. Contact Kara Kelber for more information.
***