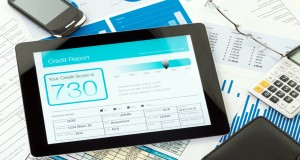 Thursday, February 27, 2014
CFPB Calls On Credit Card Companies to Provide Consumers Free Access to Credit Scores
WASHINGTON, D.C. – The Consumer Financial Protection Bureau (CFPB) announced today an increased focus on credit reporting as it called for the nation's largest credit card companies to provide consumers with free access to credit scores used by lenders.  The initiative was applauded by Consumers Union, the policy and advocacy division of Consumer Reports, which has been urging that the credit scores used by lenders be included in consumers' free, annual credit reports.
Like credit reports, credit scores are often used by lenders and insurers to make important decisions about consumers.  Many consumers have difficulty obtaining credit scores that are consistent with the ones used by lenders.   Inconsistent scores are harmful when they give consumers false confidence about their credit worthiness, and can result in denied credit or higher interest rates.
Pamela Banks, senior policy counsel for Consumers Union, said, "Consumers shouldn't have to pay to find out their credit score.  They deserve free access to the same scores lenders use to evaluate how much they pay for credit.  Director Cordray and the CFPB got it right by focusing on free scores that are reliable and relevant to your finances."
Three-digit credit scores, usually ranging from 300-900, may be used by bankers, insurers, landlords, lenders, and others to determine your creditworthiness and the rates you pay for services. Typically, consumers have to pay for credit scores or sign up for trial offers that may have hidden costs.
When buying credit scores, about one out of five consumers are likely to receive a meaningfully different score than the one used by a lender, according to a CFPB study published in September 2012.
Consumers Union has long advocated for including credit scores in the free reports available at AnnualCreditReport.com. While federal law guarantees consumers a free report every 12 months from each of the three major credit bureaus – Equifax, Experian, and TransUnion — the reports do not include scores.
"Maintaining a good credit score is essential in today's economy," said Maureen Mahoney, public policy fellow for Consumers Union.  "Giving consumers free access to their credit scores along with information about how to improve their scores will help them better manage their finances and get the best deal on credit."
"We will be watching closely to see how the credit card companies respond to Director Cordray's push," Banks said.
***
Contact: David Butler, dbutler@consumer.org, 202-462-6262, or Michael McCauley,mmccauley@consumer.org, 415-431-6747