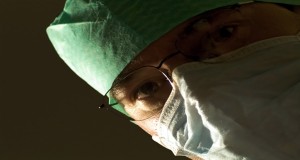 January 25, 2015
Most Californians Will Likely Remain in The Dark About Problem Doctors
SACRAMENTO, CA – The California Medical Board's efforts to inform the public about problem doctors are falling far short of what's needed to protect patients, according to Consumers Union, the policy and advocacy division of Consumer Reports.  While the Medical Board established a task force to address concerns previously raised by Consumers Union, its President recently made clear that it has no intention to require doctors on probation to inform their patients even when they have been disciplined for serious offenses.
"The Medical Board is putting the interests of doctors with a history of disciplinary problems above their patients' right to know," said Lisa McGiffert, manager of Consumers Union's Safe Patient Project.  "As a result, most Californians will remain in the dark when their doctor is on probation for serious misconduct, which could jeopardize their health."
Doctors on probation must disclose their disciplinary status to hospitals and malpractice insurers, but they have no obligation to tell their patients.  In 2012, the staff of the Medical Board of California recommended that doctors on probation should be required to inform their patients but the Board declined to do so.  Instead, the Medical Board posts information about California doctors who are on probation on its website and distributes that information upon request.
Last fall, the Medical Board rejected a petition by Consumers Union to require all doctors on probation to notify their patients.  During the debate over the proposal, members of the Board acknowledged that most patients are unaware when their doctor has been put on probation.  At the same time, some members indicated that patient notification wasn't necessary in all cases since some doctors are put on probation for "minor" offenses.  In the end, the Board voted to establish a task force to explore ways to improve public awareness.
During the Medical Board's Patient Notification Task Force's first public meeting late last week, Consumers Union presented a modified proposal to require patient notification when a doctor has been put on probation for serious offenses that could put patients at risk, including sexual misconduct, gross negligence, and drug or alcohol abuse.   The Task Force did not address the new proposal during its meeting.
But at the full Medical Board meeting the following day, Board President David Serrano-Sewell announced that the Task Force would not consider Consumers Union's latest proposal.  Requiring doctors on probation to notify their patients, he maintained, would put too much of a burden on doctors and damage the doctor-patient relationship.  Instead, he indicated that the Board would focus its efforts on making improvements to the information available on its website and launch a public outreach campaign.
However, the Medical Board has acknowledged that it does not have enough funding to sustain the kind of ongoing campaign needed to maintain public awareness about how to check up on problem doctors through its website.  Consumers Union detailed a number of concerns in its original petition about the technical nature of the information available on the Medical Board's website and how many Californians have limited access to the internet.  Further, since a small percentage of licensed doctors in California are on probation (currently around 600 out of 102,000), and even fewer for serious reasons, Consumers Union's proposal is a much more effective and efficient way of informing patients who may be directly affected.
"The Medical Board has sent a clear message that it is a patient's responsibility to find out if their doctor has been disciplined and put on probation," said McGiffert.  "We believe the responsibility should lie with doctors who are on probation for serious offenses to inform their patients."
For a list of California doctors on probation as of September 29, 2015 compiled by the Medical Board of California and obtained by Consumers Union in accordance with the California Public Records Act, see California Doctors on Probation. In addition to the physicians listed in this spreadsheet, an additional 48 physicians were issued probationary licenses by the Medical Board and continue to be on probation as of September 29, 2015.
###
Contact:  Michael McCauley, mmccauley@consumer.org, 415-431-6747, ext 7606 or 415-902-9537 (cell)