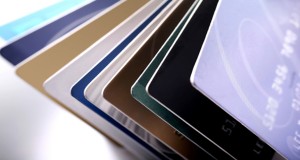 Thursday, July 11, 2013
California Governor Brown Signs Debt Collection Reform Bill
Bill Will Help Protect Consumers From Unfair Debt Collection Practices  
SACRAMENTO, CA –  Governor Jerry Brown signed legislation today that will strengthen state oversight of the debt buying industry and protect consumers from unfair debt collection practices.   SB 233, authored by Senator Mark Leno, requires debt buyers to provide consumers and the courts with documentation to prove that a debt is actually owed.
"There's been an explosion of shady debt collection tactics in recent years that have triggered a record number of complaints from consumers," said Suzanne Martindale, staff attorney for Consumers, the policy and advocacy arm of Consumer Reports.  "Too many consumers are harassed for debts that they have already paid off or that don't even belong to them.  This new law will help protect consumers by making debt buyers prove they have a legitimate claim when they try to collect past debt."
Tens of thousands of Californians are contacted every year by debt buyers they have never done business with, for debts that may be old or in an amount that doesn't match the consumer's memory or records.   The debt may even be owed by someone else or the result of identity theft.  Consumers Union's 2011 report issued with the East Bay Community Law Center detailed how debt buyers are filing an increasing number of lawsuits against consumers even though often they don't have proof to back up their claims.
Debt buyers purchase large portfolios of consumer debt from the original creditor or secondary debt buyers for pennies on the dollar. The buyers hope to make a profit by collecting a small percentage of those accounts and then resell the portfolio to another debt buyer who then restarts efforts to collect.  Some debt buyers have little more than a robo-signed affidavit to back up their claims in court.
In January, the Federal Trade Commission issued a report that found debt buyers didn't verify alleged debts in half of the cases studied by the agency.  The FTC found that consumers disputed an estimated one million debts each year but that debt buyers only verified 500,000 of those disputed debts.
Under SB 233, a debt buyer must possess essential information before collecting, and must produce authenticated documents before obtaining judgment to show the debt buyer is suing the right person, for the right amount, on a debt it can legally recover.  The bill also requires debt buyers to show how the debt was calculated, stating principal, interest and other charges separately.  In most cases, consumers currently don't get this protection when sued on a debt.
Contact:  Michael McCauley, mmccauley@consumer.org, 415-431-6747, ext 126