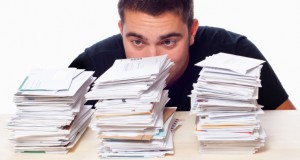 Monday, April 27, 2015
As Corinthian Colleges chain closes, Consumers Union presses for tougher standards, student relief
The controversial for-profit college chain Corinthian Colleges is closing its 28 remaining campuses following a year of fines and allegations of falsified job placements and graduation rates, predatory lending schemes, and abusive debt-collection tactics.
Consumers Union, the advocacy arm of Consumer Reports, has pressed for tougher standards for for-profit colleges, and asked the federal government to provide help for students who were enrolled at Corinthian, which once operated more than 100 campuses under the names Everest Institute, Wyotech and Heald College.
The fact that Corinthian won't enroll another student is good news.  But we can't forget the former students who were pulled in with phony claims of job placement, then saddled with a mountain of debt.  The Department of Education should do everything it can to bring some relief to the thousands of students who were harmed by Corinthian.   We need tougher standards and enforcement to ensure that for-profit colleges provide the training and career services they promise, rather than just focus on aggressive recruiting and boosting their revenue.
Students whose school closes while they are enrolled, or soon after they withdraw, may be eligible for discharge of their federal student loan.  More information from the U.S. Department of Education is available here.
***
Contact: David Butler, dbutler@consumer.org, 202-462-6262