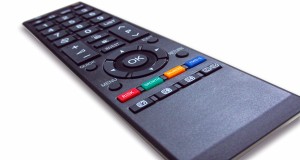 Wednesday, April 22, 2015
As Comcast, Time Warner Cable execs meet with Justice, Consumers Union says conditions won't fix mega-merger
WASHINGTON , D.C. — Comcast and Time Warner Cable executives are reportedly meeting with officials at the Department of Justice today to discuss the companies' proposed merger, which would give Comcast control of nearly 60 percent of cable TV and more than half of the high-speed broadband in the U.S.
The meeting comes just days after various news organizations said Justice Department officials may be leaning against the merger because of concerns that it will harm competition by giving Comcast too much power.  These news reports suggested today's meeting would likely include a discussion of potential remedies and conditions to overcome concerns about the mega-deal, which is currently under review by DOJ and the Federal Communications Commission.
Consumers Union, the advocacy arm of Consumer Reports, has urged DOJ and the FCC to reject the merger in a series of meetings and filings with regulators over the past year.
Delara Derakhshani, policy counsel for Consumers Union said, "You can't fix this merger with conditions.  The size and influence of Comcast would be so huge that no amount of promises or commitments could outweigh the harm to consumers.  This merger would give Comcast more control than ever before over what we see on TV and online, and how much we pay for it.
"You have two companies with notoriously bad reputations for customer service, looking to become one company that will have even less incentive to address these deep, long-standing problems.  Even if Comcast comes to the table with more promises to do better, we know millions of consumers would be hit with higher prices, fewer choices, and even worse service," Derakhshani said.
Comcast owns extensive programming through its previous merger with NBC Universal, as well as regional sports networks and other video content.  Joining forces with Time Warner Cable would give Comcast a tighter grip on more key programming, plus the "pipes" that deliver the content to homes and devices.
Yesterday, six U.S. Senators sent a letter to the Attorney General and FCC Chairman to urge the agencies to reject the merger.  Sens. Franken, Sanders, Markey, Wyden, Warren, and Blumenthal said the combined company "would have an ability to defeat competing TV and Internet companies and stifle American innovation across the country."
For more information about Consumers Union's campaign against the Comcast-Time Warner Cable merger, visit hearusnow.org
***
Media contact: David Butler, 202-462-6262, dbutler@consumer.org, or Michael McCauley, 415-431-6747, mmccauley@consumer.org