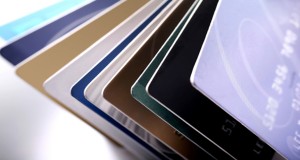 Wednesday, October 2, 2013
Consumers Union: New CFPB report on credit cards shows CARD Act has reduced credit costs and penalty fees, but more work is needed
WASHINGTON —  Consumers Union, the advocacy arm of Consumer Reports, today said a new report on credit cards by the Consumer Financial Protection Bureau (CFPB) indicates the Credit Card Accountability Responsibility and Disclosure Act of 2009 (CARD Act) has delivered real benefits and savings for consumers, but there are still products and practices in the marketplace where more attention is needed.
The CARD Act is a federal law that brought sweeping reforms to the credit card industry, cracking down on surprise rate hikes, hidden penalty fees, and other tricks and traps employed by companies for years. Consumers Union and other organizations pushed hard to convince Congress to pass the law, bringing consumers to Capitol Hill to tell their personal stories of unfair and abusive practices by credit card companies.  The CFPB assumed authority for the CARD Act in July 2011.  The law directs the bureau to review the impact of the law on the cost and availability of credit as well as the level of consumer protections in the credit card market.
Today's CFPB report estimates that the average credit-card late fee went down by $6 after the CARD Act took effect. That reduction resulted in a $1.5 billion decrease in late fees paid by consumers in 2012.  The report found the total cost of credit declined by two percentage points between 2008 and 2012, and responsible access to credit remains available.  The bureau said young consumers are now better protected from credit cards they cannot afford, and the percent of young adults ages 18-20 that have at least one credit card account has dropped by half since the law was passed.
Pamela Banks, senior policy counsel for Consumers Union, said, "This report confirms the law is making a big difference in protecting people from some of the worst industry practices.  Penalty fees are down, and your bill provides better information about the true cost of your credit.  There are still issues in the marketplace that need serious attention, but this report shows we've made a lot of progress in a relatively short period of time."
One of the outstanding areas of concern cited by the CFPB report is deferred interest credit cards, which some consumers use to finance purchases without interest for a period of time.  The report notes, if a balance on this type of card is not paid in full by a certain date, the accumulated interest may be assessed retroactively.
Christina Tetreault, staff attorney for Consumers Union, said, "We have serious concerns about deferred interest credit cards.  Some people turn to these cards to cover the cost of big-ticket items, but the terms are incredibly complicated, and you can wind up getting hit with huge, surprise penalties.  We're pleased to see the CFPB call out these products, and we're glad that the bureau is going to take a hard look at the risks and benefits."
The report points out that, before the law took effect, credit card companies could charge an overlimit fee for transactions that pushed customers over their credit limit.  Since the law now requires that consumers opt in to fees before they are allowed to exceed their credit limit, the CFPB found overlimit fees have essentially been eliminated.
Banks said, "The fact that the law has effectively gotten rid of overlimit fees in the credit-card market is a big win for consumers. We'd like to see the same opt-in reforms applied to all financial transactions, including checks and automatic bill payments."
The full CFPB report is available here, and a fact sheet is online here.  For more information about credit cards, visit Consumers Union's Defend Your Dollars site.