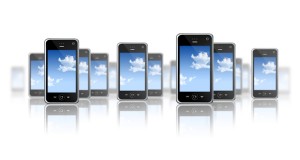 Friday, December 19, 2014
Consumers Union praises government action against T-Mobile for mobile cramming
T-Mobile agrees to provide full refunds to customers for unauthorized, third-party charges
WASHINGTON – The Federal Trade Commission, Federal Communications Commission and all fifty state attorneys general today announced a settlement involving T-Mobile for mobile cramming.In the settlement reached, the company will be required to pay full refunds to its customers for cramming, the illegal practice of putting unauthorized third-party charges on consumers' phones.  T-Mobile is expected to pay at least $90 million to settle a FTC lawsuit filed earlier this year.
Delara Derakhshani, policy counsel for Consumers Union, the advocacy arm of Consumer Reports, said, "Today's action sends a strong message that consumers deserve to be compensated for charges which they did not authorize. We're pleased that as part of the settlement, full refunds will be awarded to the millions of consumers who were affected by this scam. All too often, consumers are unaware that they have been a victim of cramming practices, and the terms of today's settlement go a long way to ensuring that consumers are provided with clear and conspicuous information about the wrongdoing that has occurred and the redress that is to follow."
Consumers Union has pushed for tougher consumer protections to prevent cramming, first when unauthorized, third-party charges appeared on wireline phone bills in the 1990s, followed by cramming on wireless bills.
According to the FTC complaint against T-Mobile filed in July, the carrier has taken 35 to 40 percent of unwanted recurring, third-party charges for text-messaging services on consumers' mobile phone bills since 2009.  When consumers complained they would often be denied refunds or would receive only partial refunds after making multiple complaints.

***