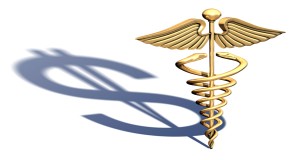 Consumers Union, the policy and mobilization division of Consumer Reports, submits these comments on the changes proposed in the Notice of Benefit and Payment Parameters (NBPP) for 2019. We appreciate the opportunity to explain our deep concerns with many of the changes both standing alone and reviewed as a whole.
Among the many consumer protections in the Affordable Care Act (ACA) are health insurance rate review, the medical loss ratio (MLR), and essential health benefits (EHBs). These programs work in concert to ensure that consumers who purchase health insurance will get at least a baseline value from their insurance. Considered as a system, rate review seeks to protect consumers from being overcharged, MLR corrects the balance if consumers are overcharged, and the EHB standard guarantees that consumers get high quality insurance coverage. It is a delicate balance, and if one of these components is eroded, the system does not work. It is therefore troubling that the changes proposed in this NPRM would make it easier for carriers to overcharge consumers, free carriers from the obligation to repay consumers they overcharged, and make the quality of coverage dependent upon the state where a consumer lives.
Many of the changes proposed in the NBPP are coupled with promises of increased flexibility and reduced regulatory burdens. However, we believe that these burdens will not be eliminated; instead, they will be shifted onto consumers. Taken as a whole, the proposed changes would:
1. diminish the value of health insurance offered to consumers on the individual and small group markets.
2. make purchasing insurance in the individual and small group markets more complicated for consumers seeking to make the most appropriate purchasing decision for themselves and their families.