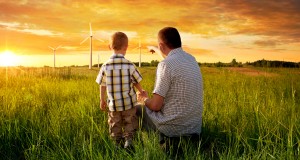 October 4, 2016
WASHINGTON – A new survey conducted by Consumers Union in Virginia finds that 9 in 10 Virginia residents want to maximize energy efficiency solutions before new power plant construction is approved. The findings from this survey come as Dominion Power Virginia, one of the nation's largest electrical utilities, seeks to construct a new $19 billion nuclear reactor as part of its long term energy resource plan, which is the subject of a public hearing on October 5.
"Virginia ranks in the bottom half of the country for implementing energy efficiency solutions. Instead of focusing on improving efficiency and developing low-cost renewable energy options, Dominion wants to build an expensive nuclear power plant and have Virginia customers foot the bill," said Shannon Baker-Branstetter, energy policy counsel for Consumers Union (CU), the policy and mobilization arm of Consumer Reports.
The CU survey, which sought to gauge residents' awareness of electrical utility and support for energy efficiency programs also found that:
57% of Virginia ratepayers worry about being able to pay their electric bill.

90% of Virginia ratepayers try to lower their electric bills by conserving electricity.

84% of Virginians agree that utility providers should offer incentives for their customers to make energy efficiency upgrades to their homes before building new power plants.

76% of Virginians agree that utilities should buy power from cheaper sources that already exist before building a new power plant.

Dominion customers rate the utility more negatively than positively for cost of electric bills, options or programs for lowering electric bills, and investments in renewable energy.
The State Corporation Commission is currently reviewing Dominion's 2016 Integrated Resource Plan (IRP), the utility's forecast for demand and programs to meet the demand. The IRP is open to public comment, and Consumers Union submitted written comments on September 28.
In its comments, Consumers Union wrote that Dominion's 2016 IRP does not meet the standard of ensuring the lowest possible cost for its customers.  Dominion's proposal instead presents an unrealistically high-cost approach to comply with a Clean Power Plan that independent analyses show can be met, and even exceeded, at far lower cost to consumers.  Further, the IRP nearly eliminates the consideration of energy efficiency as the lowest-cost means of complying with the Clean Power Plan, excludes and ignores lower-cost imports of cheaper and cleaner power from out of state and suggests unjustifiably high costs for integrating solar power even as solar costs continue to rapidly fall.
"Meeting Virginia's energy demands must be fair and affordable for all residents," said Baker-Branstetter. "By prioritizing efficiency and low-cost renewable energy options, Dominion can meet the state's electrical demands without resort to extraordinarily expensive options that will significantly raise resident's utility bills."
As part of its written comments, Consumers Union submitted an informal petition asking for Dominion to develop integrated resource plans that are more affordable for Virginians, signed by 1,579 Dominion customers. A public oral hearing is scheduled for October 5.
—————
The Consumers Union survey was conducted by telephone from August 29 – September 4, 2016 by ORC International. Of the 751 interviews, 376 were from the landline sample and 375 from the cell phone sample. The margin of error for the sample of 751 is +/- 3.58% at the 95% confidence level. Smaller subgroups will have larger error margins.
—————
Contact: Jason Kuruvilla, jason.kuruvilla@consumer.org, 202-462-6262