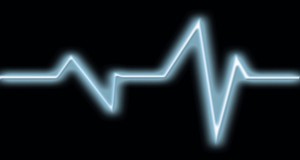 Tuesday, July 25, 2017
WASHINGTON, D.C. — The Senate today voted to move forward on repealing the Affordable Care Act (ACA), bringing up one or more pieces of flawed legislation that would leave more than 20 million people uninsured, gut key consumer health care protections, and end Medicaid as we know it.
The following is a statement from Betsy Imholz, Special Projects Director for Consumers Union, the policy and mobilization arm of Consumer Reports:
"This entire process has been rushed, secretive, and ill-considered, resulting in proposals that are all fundamentally flawed. While Senators have admitted they have no idea what they're voting on, there should be no confusion that today's votes to proceed are votes to repeal and take healthcare away from millions of families.
"Here's what we do know about every proposal on the table: more than 20 million Americans will lose insurance coverage; premiums, deductibles and out-of-pocket costs will skyrocket; key consumer protections for everyone with insurance will be gutted; older consumers and those with preexisting conditions will be hit hardest; and Medicaid as we know it will cease to exist. Knowing all this, the Senate is still charging ahead down this harmful path.
"What's worse is that this isn't even the full picture of the damage that could ultimately be done. No independent analysis has been done on key proposals, including Senators Cruz's amendment that would allow insurers to sell substandard health plans and likely fragment and destabilize the insurance markets. And this broken process doesn't even allow lawmakers to comprehensively review and understand the final bill they'll ultimately vote on.
"No amendments, tweaks, or one-time payoffs can counteract the harm any of these options would cause. The future of our nation's health system, and consumers' health and financial security, is at stake. We implore Senators to stand up for the consumers they represent, abandon this ill-advised effort, and work in a bipartisan fashion to help consumers and strengthen the insurance markets."