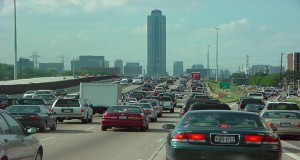 Senate confirms McCarthy as EPA Administrator
WASHINGTON, D.C. – Consumers Union, the nonprofit public policy and advocacy arm of Consumer Reports, today commended the Senate for confirming Gina McCarthy as Environmental Protection Agency (EPA) Administrator by a vote of 59-40.
Shannon Baker-Branstetter, policy counsel for Consumers Union, said, "The EPA has tremendous responsibility to protect public health.  Ms. McCarthy has demonstrated a strong commitment to scientific rigor and regulatory acumen that will make her an outstanding head of the EPA."
Consumers Union is urging McCarthy to finalize the EPA's "Tier 3" rule, which would lower sulfur in gasoline and reduce vehicle tailpipe emissions, by year's end, and move forward on other critical measures to improve air quality and public health.
###