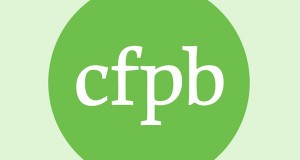 Consumers Union: CFPB gives consumers option to publicly voice complaints about financial companies in database
Policy will help provide valuable information to consumers, raise accountability for financial services
WASHINGTON, D.C. — The Consumer Financial Protection Bureau today announced that consumers who submit complaints about financial products and services to the CFPB will now have the option to share their personal account of what happened in the CFPB's public complaints database.
The final rule unveiled today will give consumers the opportunity to tell specifically what went wrong in their own words, and companies will have the option to tell their side of the story with a response to be published alongside the complaint.
Consumers Union, the advocacy arm of Consumer Reports, said giving people the option to share their personal narratives in this public database will help alert other consumers when they are choosing a financial service, and it will raise accountability for companies.
Pamela Banks, senior policy counsel for Consumers Union, said, "This is a good policy that provides valuable information to consumers, and it makes the complaints process more open and transparent.  Everyone has a chance to tell their side of a complaint, and that information is public for consumers, companies and others to evaluate.  People can make more informed choices when shopping around for a lender or credit card, and it should encourage better customer service."
The CFPB said names, account numbers, and other direct identifiers will not be made public, and consumers may choose at any time to withdraw their consent to publish their narrative in the database.
Consumers Union wrote and met with members of the CFPB to advocate in favor of this policy.   CU is a strong advocate for these types of online consumer-complaint databases.  In addition to the CFPB, CU has worked with agencies on sites such as the Consumer Product Safety Commission's SaferProducts.gov and the Federal Communications Commission's Consumer Help Center.  CU is also encouraging the Department of Education to develop a robust consumer-complaint database similar to the CFPB database.
—
Contact: David Butler, 202-462-6262, ext. 1116