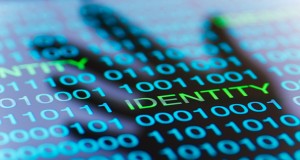 Monday, January 12, 2015
Consumers Union: White House Privacy Proposal Represents "Real Progress"
WASHINGTON, D.C. — President Obama today proposed a package of legislation and reforms aimed at data breaches, identity theft, and other consumer privacy concerns.
Consumers Union, the advocacy arm of Consumer Reports, said the proposal would take several important steps forward in the long-running effort to provide stronger protections, choices, and transparency for consumer privacy.
Ellen Bloom, Senior Director of Federal Policy and the Washington Office for Consumers Union, attended the President's announcement today at the Federal Trade Commission.
Bloom said, "This is real progress on a tough issue.  As we work our way through the details of these proposals, we think the President has hit on the key elements of protecting consumers' personal privacy. For the first time, there would be a national standard that says companies must promptly notify customers when their personal information has been exposed in a data breach.  Consumers Union was instrumental in getting California's tough data breach law passed.  California has led the nation on this issue, and we think a federal standard should be a floor, not a ceiling, for states that want to do more to protect consumers' information.
"We're pleased the President is putting a spotlight on companies that are making free credit scores available to consumers to help them spot identity theft.  Consumers Union is a longtime advocate for providing free, reliable credit scores for all consumers, not only as a way to check for identity theft, but to make sure consumers are not getting ripped off by financial services.  Credit scores have a huge impact on your finances, yet too often, you have to shell out money for a score that may not even be the one that lenders use.  The push for free, reliable scores could make an enormous difference in fighting I.D. theft and managing your money.
"The President is also pushing for new reforms to protect student privacy by preventing companies from selling student data to third parties for things that aren't related to education.  This idea is modeled after a strong law in California.  As with data breaches, we hope the proposal will give states the flexibility to do more.
"We're anxious to see the details of the updated Consumer Privacy Bill of Rights in the weeks ahead.  The details are going to be critical as we move closer to giving consumers the tough protections they want, need and deserve."
***
Contact: David Butler, dbutler@consumer.org, 202-462-6262