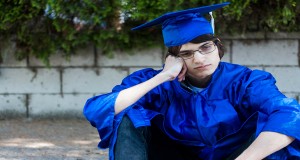 Wednesday, June 11, 2014
Consumers Union urges Senate to approve student loan refinance bill
WASHINGTON — Consumers Union, the policy and advocacy arm of Consumer Reports, today urged senators to support legislation that would allow those with outstanding student loan debt to refinance at the lower interest rates currently offered to new borrowers.
Consumers Union said the bill, the Bank on Students Emergency Refinancing Act (S. 2292), would save consumers billions of dollars by providing all student loan borrowers the opportunity to refinance old loans down to the lower rates Congress put in place last year for new loans.
The Senate is expected to bring up the bill, sponsored by Sen. Elizabeth Warren of Massachusetts, for consideration today.
In a letter to Sen. Warren from Consumers Union senior policy counsel Pamela Banks and CU staff attorney Suzanne Martindale, the organization said the bill would help an individual borrower save thousands over the life of a loan.  "It will help borrowers pay down their loans faster and give them the chance to put the extra money they save each month toward purchases or investments that stimulate the economy," CU wrote.
Approximately 40 million consumers currently have student loan debts totaling $1.2 trillion.   Most of these loans come with interest rates that are fixed at the time the loan is taken out.  Since the 2008 financial crisis, market interest rates have been at historic lows, while most federal student loan rates have been stuck at 6.8% or higher.
"Repaying student loans has put an enormous strain on individuals.  Too many borrowers have had to delay purchasing cars or homes, saving for retirement, or their dreams of starting a small business.  As a result, the impact of student loan debt has troubling consequences for the entire economy," CU wrote.
"Consumers with mortgages can refinance their loans, student loan borrowers deserve the same opportunity," the group wrote, saying the bill promotes "common sense solutions to the student debt crisis that will have a meaningful impact on the lives of millions."
***
Media contact: David Butler, dbutler@consumer.org, or Kara Kelber, kkelber@consumer.org, 202-462-6262