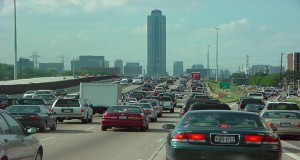 Monday, August 3, 2015
WASHINGTON, D.C. – The White House today formally released the final version of its Clean Power Plan to cut carbon pollution from power plants by 32 percent by the year 2030, compared with 2005 levels.
Consumers Union, the public policy and advocacy arm of Consumer Reports, has been working on this issue for years, pushing for strong standards for cleaner air and energy savings.
Shannon Baker-Branstetter, policy counsel for Consumers Union, praised today's rule to adopt the Plan, saying, "The Clean Power Plan will help reduce pollution and improve public health, and it promotes more energy efficiency that will help consumers save money on their energy bills.
"Many states are already well on their way in moving to cleaner sources of energy.   Consumer Reports has long advocated for greater energy efficiency and clean energy as ways to lower electric bills in the long-term.
"The Clean Power Plan has a very reasonable schedule for states to implement these improvements, and the plan offers states the flexibility and control they need to reach the goals of cutting emissions in the most cost-effective ways."
***
Contact:  David Butler, dbutler@consumer.org or Kara Kelber, kkelber@consumer.org, 202-462-6262