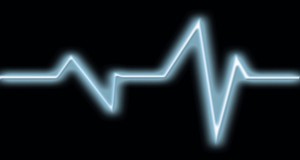 Thursday, July 20, 2017
WASHINGTON, D.C. — The Congressional Budget Office (CBO) today released its cost analysis of the Better Care Reconciliation Act, projecting that 22 million people would lose coverage in ten years.
The following is a statement from Betsy Imholz, Special Projects Director for Consumers Union, the policy and mobilization arm of Consumer Reports:
"Each CBO analysis continues to confirm what hospitals, leading medical associations, senior groups, and public interest groups have been saying since the start of this debate — this legislation is fundamentally flawed and no tweak, adjustment, or one-time payoff can rectify the underlying problems of this bill. Legislation that leaves 22 million uninsured, threatens coverage for those with pre-existing conditions, guts Medicaid and eliminates essential protections for all consumers is simply unacceptable.
"What's worse is that this analysis — which does not incorporate the Cruz amendment — doesn't even paint the full picture of how badly consumers would be hurt by this bill. Allowing insurers to sell plans with substandard coverage will not only cause consumers' out-of-pocket spending to skyrocket, but will likely split and destabilize the insurance markets even further.
"It's time for Senate leaders to face reality. There is no path forward to improving this bill and their only other solution to repeal without a replacement would leave an additional 10 million people uninsured. The only viable, responsible course of action now is to work collaboratively to find ways to strengthen the insurance market and protect consumers across the country."
Please note: Consumers Union can connect reporters with consumers whose coverage would change due to the proposed health bill. Please contact Kara Kelber for more information.